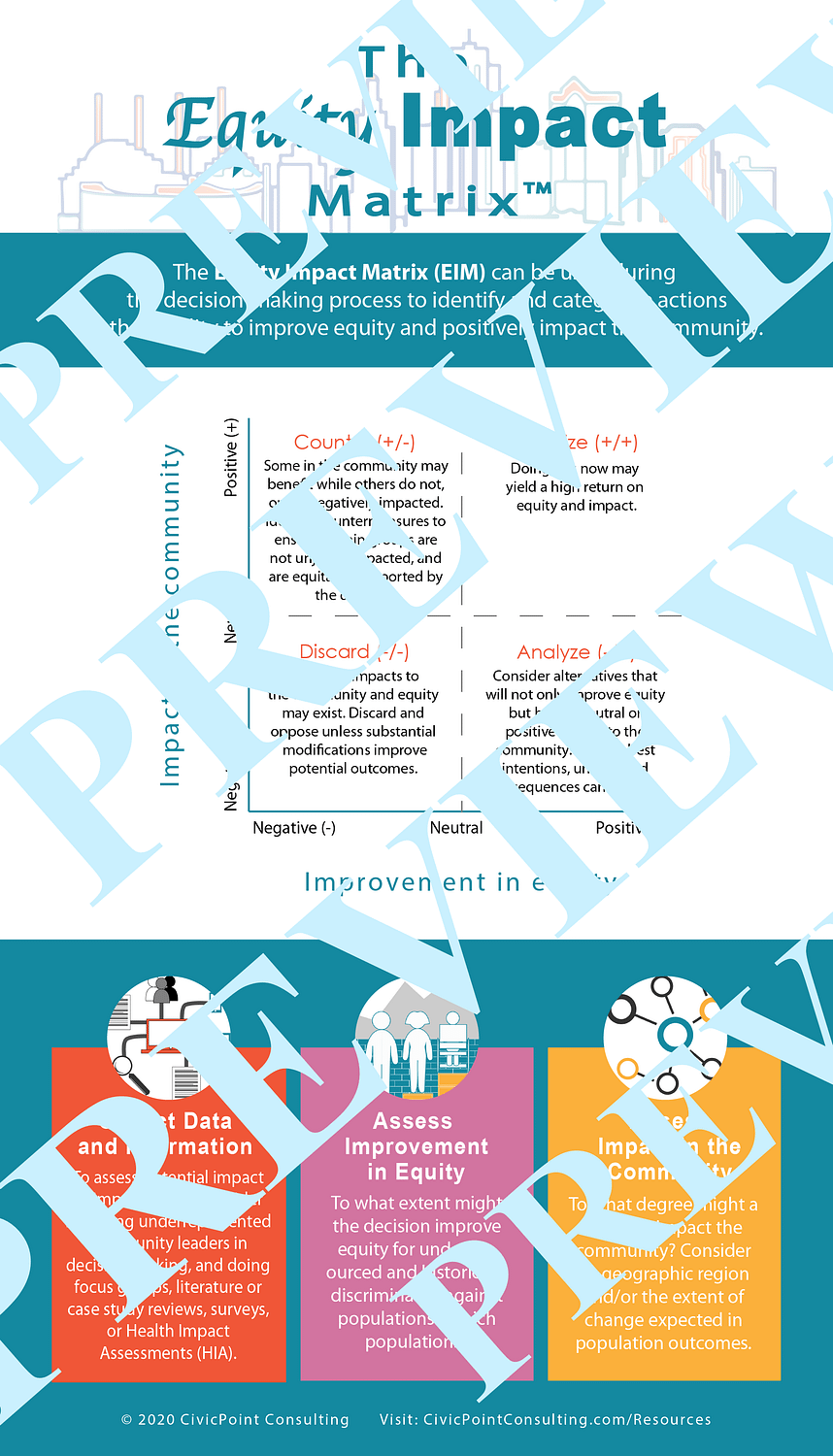 Equity Impact Matrix
This tool can be used to guide the decision-making process to make sure that equity is at the center of the conversation. It is meant to be used with other processes and tools, such as Health Impact Assessment, to identify and weigh the potential impact of a proposed project, policy, or program, on equity and quality of life.
Enter the email you want your download link sent to:
Work Plan Template
This Excel spreadsheet can be modified to the needs of your organization. A strong, detailed plan helps you implement your strategic plan and mission. The template includes a brief overview tab, with the draft work plan on remaining tabs. It is based on my work developing and implementing CDC work plans.

Enter the email you want your download link sent to: