CivicPoint Consulting is a management consulting firm that works with organizations and community stakeholders for healthy, equitable, and resilient communities. We provide strategic, innovative, and synergistic solutions to organizations to improve operational effectiveness and the capacity for implementing initiatives that both achieve your goals and positively impact the communities you serve. CivicPoint Consulting provides services to a variety of organizations, including but not limited to those within governmental, non-profit, health care, academic, and philanthropic industries. CivicPoint Consulting works independently and with a network of qualified and experienced consultants to deliver services.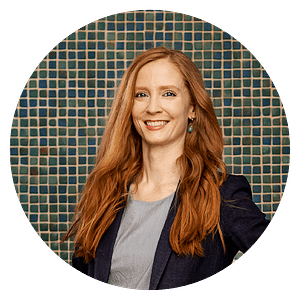 Kate Hoppe, MPH, MA
Owner and Principal
Ms. Hoppe has more than 10 years of experience contributing to both private and public sectors, from community-based non-profits, to governmental public health, and academics. She is a high-level strategist, creative problem-solver, and action-based implementer. As Owner and Principal of CivicPoint Consulting, Ms. Hoppe utilizes her extensive background to help clients support the communities they serve, building bridges and collaborative partnerships between groups, facilitating internal and external planning, and orchestrating complex initiatives through the project lifecycle. Ms. Hoppe has worked for a variety of high-profile organizations, such as Children's Mercy Kansas City, YMCA of Greater Kansas City, and Backpacker Magazine.
Click here to contact me. CV and references are available upon request.