Kansas City Young Audiences Blast Off to Health Evaluation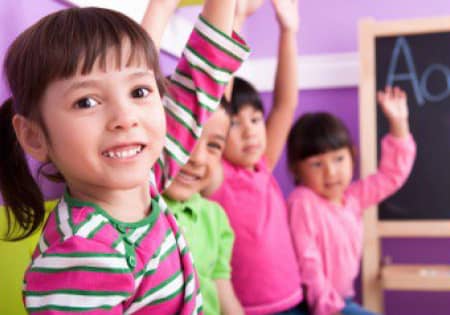 Kansas City Young Audiences (KCYA) has been delivering arts education programing to schools in the Kansas City area for over 50 years. From 2012 to 2014, Ms. Hoppe worked with KCYA to evaluate their obesity prevention intervention in high-needs schools. e intervention looked at whether using the arts to teach students healthy behaviors (e.g. getting at least 5 servings of fruit and vegetables a day) would result in changes to knowledge, behavior, and self-efficacy.
As part of this project, Ms. Hoppe:
provided subject matter expertise in nutrition and physical activity for the development of learning sessions,
developed an evaluation protocol including hypotheses and methods for the collection and analysis of data,
created assessment surveys for K-2nd grade youth and administered in elementary school classrooms,
developed and managed a dataset in SPSS,
and conducted analyses, providing results and interpretations to the organization for their reports to the funder, Blue Cross Blue Shield Kansas City (BCBSKC).
A between-groups analysis comparing the intervention and control schools revealed statistically significant change across four of the six main knowledge outcomes, but no statistically significant change across secondary behavior and self-efficacy measures. The intervention group had greater increases in student knowledge of recommended levels of screen time (∆= 5.10, p = 0.02), sugar-sweetened beverages (∆= 2.45, p = 0.02), physical activity (∆= 4.55, p = 0.03), and dairy consumption (∆= 2.97, p = 0.02) from baseline to follow-up.